Excavating in the Peterborough Region
We look forward to assisting you on your next project. Contact us today for your free consultation.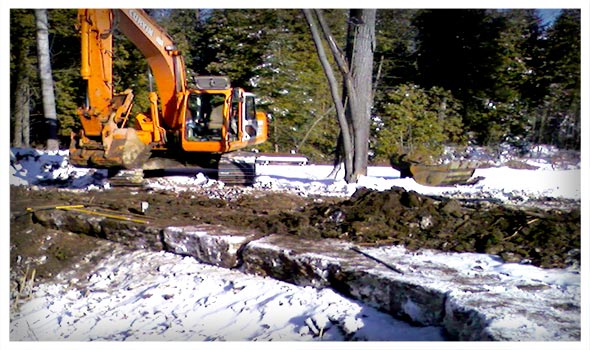 Residential And Commercial Excavation
Curvin Excavating & Paving is proud to offer residential and commercial excavation services, including topsoil and fill, removal of dirt and grading to prepare building and construction sites. The foundation is the most important part of your home, and you can trust Curvin Excavating & Paving to get it done right.
We take pride in working with our customers to create eye-catching original work, using armour stone for walkways and steps, as well as large boulder work for added interest.
At Curvin Excavating & Paving we have all the equipment required to complete any excavating project, from building driveways to stone fireplaces.
Below you can view some photos of excavating projects we have completed.